Welcome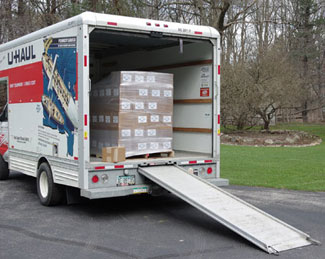 The graphic image of a virtual "roadside magic market" was created by Ron Gibbs, my departed dear friend. It always makes me smile. My original vision was that I would offer a few selected items of high "home grown" quality from this virtual "stand." That indeed proved true, and it's been fun. My latest offering fits that model: It's the culmination of a nine-year writing and design endeavor that became Gene Anderson The Book. I simply call it The Book.
Consistent with my previous efforts, I picked up the boxes of books myself at the printer in a UHaul truck. The boxes now reside safely on palettes in my downstairs bedroom. It amuses me that after nine years of figuratively "sleeping" with The Book, I literally am sleeping with it now. Or more accurately, I'm sleeping with a lot of them.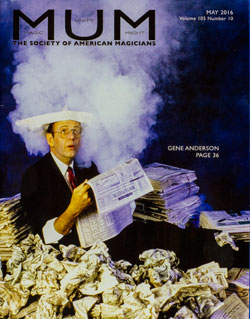 More good news: M-U-M, the journal of the Society of American Magicians, has me on the cover of the May 2016 issue. There's an eight-page article about me inside. It is masterfully written by Michael Close, the editor. Thanks to Michael and Lisa, his graphic designer, for a wonderful job.
So welcome to my Roadside Magic Market. I can't wait to tell you about The Book. Let's get started!